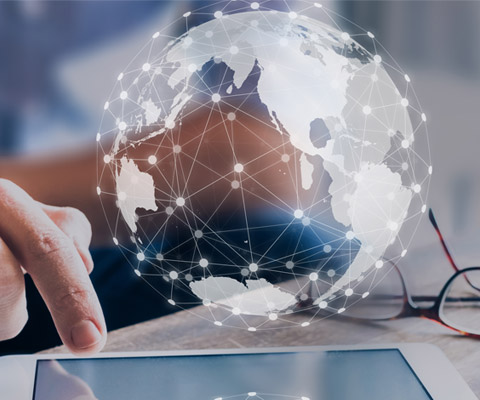 Presence in more than 90 countries across the globe
Electrosteel caters to a large customer base in more than 90+ countries spread across the Indian subcontinent, South East Asia and the Middle East, Europe, USA, South America and Africa.
Spanning 5 continents, Electrosteel has a strong customer base which is serviced through a well- established marketing network and a number of foreign subsidiaries. Its quality system and products are accredited by various national and international agencies of repute.
Albania

Algeria

Angola

Austria

Bahrain

Bangladesh

Belgium

Bhutan

Bolivia

Bosnia & Herzegovina

Botswana

Brazil

Brunei

Bulgaria

Burkina Faso

Burundi

Cameroun

Canada

Caribbean Islands

Colombia

Congo

Croatia

Cyprus

Czech Republic

Djibouti

Ecuador

Egypt

Ethiopia

Finland

France

French Guiana

French Polynesia

Gabon

Germany

Greece

Guadeloupe

Hong Kong

Hungary

India

Indonesia

Iraq

Italy

Ivory Coast

Jordan

Kenya

Kuwait

Latvia

Lebanon

Lithuania

Madagascar

Malawi

Malaysia

Mali

Malta

Mauritius

Mayotte

Morocco

Mozambique

Myanmar

Namibia

Nepal

Netherlands

New Caledonia

Niger

Nigeria

Oman

Panama

Peru

Philippines

Poland

Portugal

Qatar

Republic of Ireland

Reunion Island

Romania

Russia

Rwanda

Saudi Arabia

Senegal

Serbia

Seychelles

Singapore

Slovakia

Slovenia

Somaliland

South Africa

Spain

Sri Lanka

Swaziland

Switzerland

Syria

Tanzania

Tunisia

Turkey

UAE

Uganda

UK

Ukraine

USA

Vietnam

Yemen

Zambia