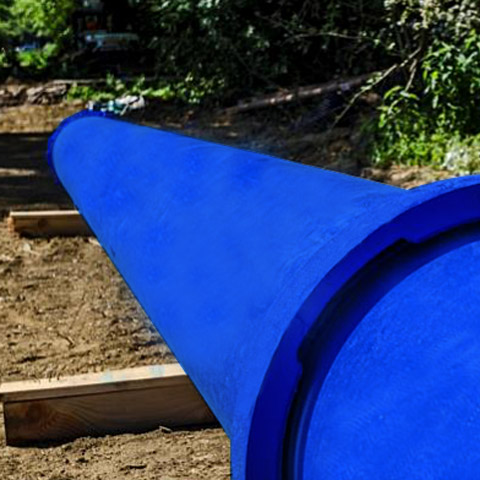 Back
Ductile Iron Fittings - Boltless Restrained Joint (Electrolock Joint)
Features
Can withstand very high pressure.
Needs factory manufactured long socket fittings with two chambers - one for sealing and the other for restraining axial movement.
The water sealing is done by Push-on gasket and restraining is done by weld bead and locking bar.
Normal Push-on joint gasket is to be used for sealing.
After assembly, the locking bars in parts are inserted in the Locking Chamber. The weld bead on the spigot gets locked with the locking bar against the axial separation force.
Ideal for trenchless applications.
DN (mm)
Deflection Angle (Degree)
Standard Application
High Pressure Application
PFA (bar)
PMA (bar)
PEA (bar)
PFA (bar)
PMA (bar)
PEA (bar)
80
5
64
77
80
110
132
137
100
5
64
77
80
110
132
137
125
5
64
77
80
110
132
137
150
5
55
66
71
75
90
95
200
4
44
53
58
63
75
80
250
4
39
47
52
44
52
57
300
4
37
44
49
40
48
53
400
3
30
36
41
33
39
44
450
3
30
36
41
33
39
44
500
3
30
36
41
33
39
44
600
3
27
32
37
30
36
41
700
3
25
30
35
28
33
38